Appointments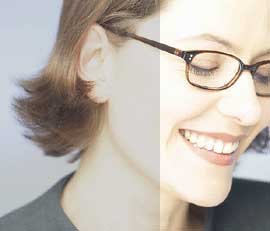 Office Hours:
Monday - Friday


To make an appointment call us at (314) 241-4232.
Fill out our Patient Information Form before your first visit. You can also have your previous records and x-rays e-mailed to us at doctors@downtowndentalstl.com.

We'll do our best to give you an appointment that fits your schedule. You can receive appointment correspondence via e-mail, postcards and telephone call reminders. Our website is interactive, allowing you to contact us at your convenience.
We know that your time is important, and we work to ensure that your visit happens as professionally and quickly as possible.
We are Preferred Providers with most Major Insurance Plans, we can verify your coverage and benefits prior to your visit. With today's technology, we can also discuss your general plan benefits when you call the first time, without knowing your personal information.
Most insurance plans recognize the benefit of Preventative Care and cover Exams and Cleanings twice a year. Commonly, it requires little or no out-of-pocket expense to the patient.
Benefits that are not used just "Expire". You paid the premium, but if you did not use the benefits, they are lost and cannot be used in the following Insurance Plan Year.
If treatment beyond preventative care is necessary, we will prepare a written treatment plan that includes the procedure, fee, estimated insurance payment and any patient portion of the fee prior to beginning your care.
This information can be made available at the time of your visit. If you wish to proceed with treatment that day, or schedule another visit, we will do our best to accommodate you. Most treatment can be planned to suit your time and financial needs.
Please Call for a Complimentary Initial or 2nd Opinion Consultation
It's Worth Our Time & Yours to Get Acquainted